So I'm in a few local "past/present" county groups on FB. And today this post appears in my feed: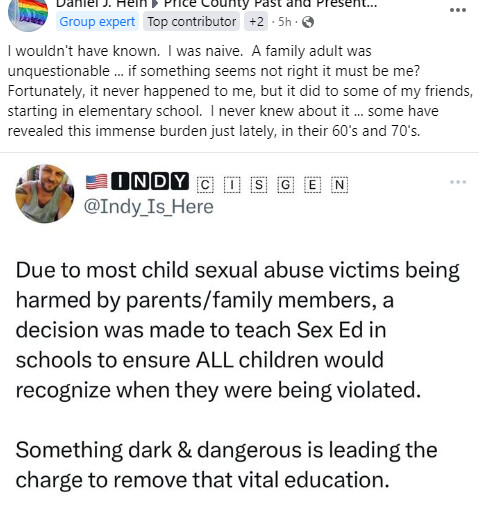 So this is the new "angle" they are using to promote sex education in schools. I wholeheartedly believe that sex education should have NEVER been taught in schools. And we all know how far they have been pushing the pencil on this curriculum for years.
This is what's so typical in our society today. If you speak against this post, you will be accused of wanting child abuse to happen, ridiculed for being heartless to these poor children, etc. etc. The way I see it - this is how satan works. He attacks by going after your God given heart and soul, your feelings, your love and compassion.
Note: The guy who posted this in the group has a pride flag for his profile pic and he shares from a flamboyant twitter user.