I'm quite sure everyone is already aware you can easily share a post by clicking on either of these two spots…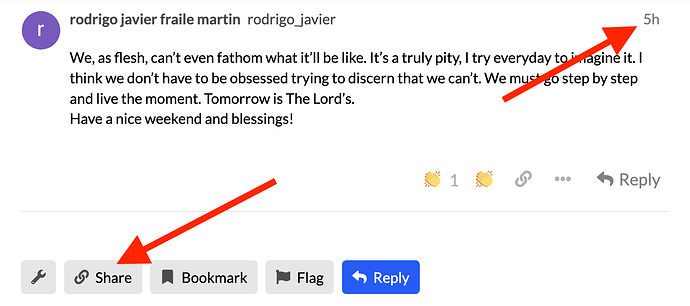 But, you can now share just by highlighting a word or sentence.
I liked what Rodrigo wrote, so maybe I want to pass that along to someone. I can do that by highlighting it…

And then, you guessed it!
Hover over "Share," and select your option.