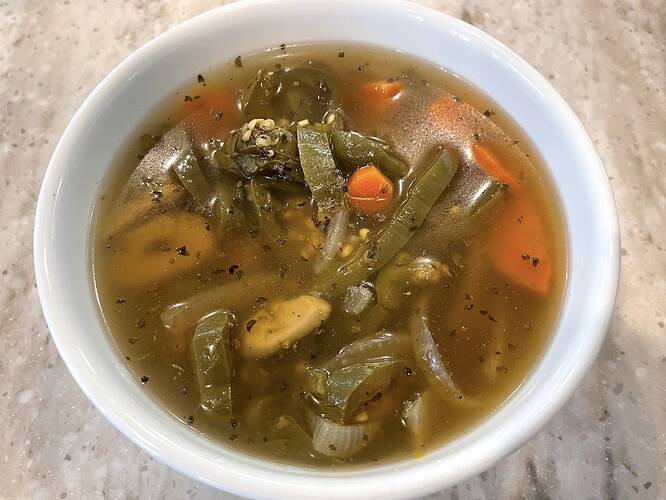 If your mouth isn't watering, then I don't know what to say. These babies are tasty if I don't say so myself.
So here's my super secret jalapeño recipe. It's so secret, only you and I know about it. So before you look at the recipe, here's the back story on how I started making our own pickled jalapeños…
The wife did one of those store pickup deals. When she ordered jalapeños, she ordered 9, or so she thought. It turned out, it was 9 pounds of jalapeños! So what do you do when you accidentally order 9 pounds of jalapeños?
You make lots of pickled jalapeños!

WEB's Jalapeño Recipe
This is roughly what I use and do.
2 pounds of jalapeño peppers
½ sliced white onion
1 large carrot, peeled and sliced
2 cups distilled white vinegar (5% acidity)
2 cups water
4 teaspoons salt
2 teaspoons black pepper
4 cloves garlic, crushed
2 teaspoons dried oregano or basil
4 bay leaves
Directions
Remove stems from the jalapeños and slice 1/4-inch thick. Remove the seeds for less heat, for more heat, keep the seeds. I never remove the seeds. The easy way to remove the seeds, rinse the jalapeños in water.
Throw some olive oil in a pan on medium heat. Toss in the jalapeños, onion, carrots, and garlic. Now let it simmer until the peppers turn an army green color. Then, they're ready for the big time.
Combine the vinegar, water, seasonings, and your cooked jalapeños, onion, garlic, and carrots in a big pot. Medium-high heat and cover. Once it starts to boil, I turn the heat down and simmer for about 15-20 minutes. I did this to get everything to marinate together.
Then, just pour them into glass jars and store them in the fridge.
Note: I put my jars in hot water before pouring in the hot mixture. This preheats the jars. The reason, I was concerned the quick temperature change might cause the jars to crack. I used old pickle and olive jars that we already had.

By the way, they last for several months. Actually, we make them disappear pretty quick! Ohh, and I adapted my recipe from one at allrecipes.com that is fit for canning.