You're welcome buddy, thanks so much for reading.
If I get some time, I could definitely put something like that together. If anyone has some questions feel free to ask as well. As for pictures, here's my other baby.
This was Yosemite National Park in the snow. Check out the snowman in front of the truck. It was taller than me! There's even a baby snowman on the table.

This was heading up to Alaska through the Canadian Rockies. We were beat that day.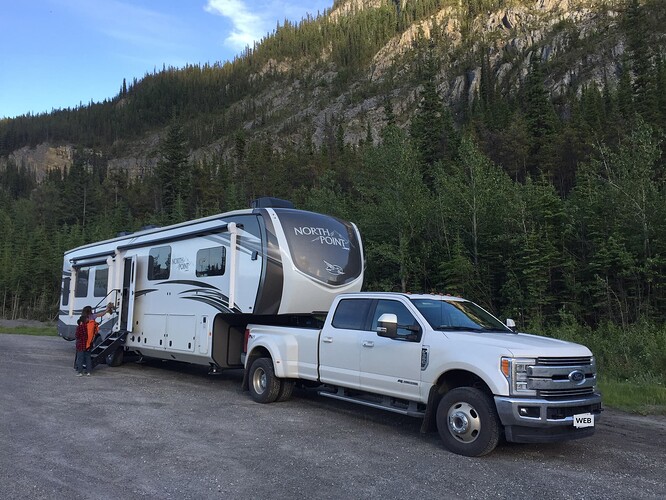 There's our F-350 in Joshua Tree National Park.