Over the last week when I realized that our search engines are not working like they used to I've been on the hunt for some good books. I had some, but wanted to make sure I have a good "paper" library to access.
I found a fantastic book that covers just about everything! The Encyclopedia of Country Living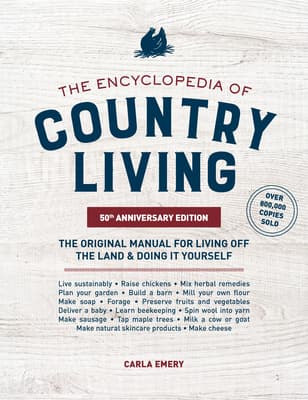 Of course, after I bought the 50th Anniversary edition, I wish I would have bought the original edition from 1977, which I may still do. Our rule of thumb here is if the FDA or some other oligarch agency has deemed something dangerous, there must be something good about it. So looking for vintage books is always a plus.
We have several herbal and foraging books as well. Lisa M. Rose is very good, along with Samual Thayer.
Anyone else out there that have some favorites on their bookshelf?
Edited to add: After I got done posting this, I ordered the 1977 edition. It will be fun to see the differences.