I recently started using an open source program called Obsidian for note taking. It's pretty slick and easily allows you to link to other notes you've taken, along with tagging to keep things in order. The system just uses text files to store your data on the back end. So if the program ever goes away, hey, you still have all your data!
Love it.
Anyone else using it?
I see there are some options to download the Bible and actually pull verses into your notes. Last night I found three different options for the KJV Bible.
I haven't tried any of them yet.
When I do, I'll drop a note in here.
Here's an example of a personal note I put together last night.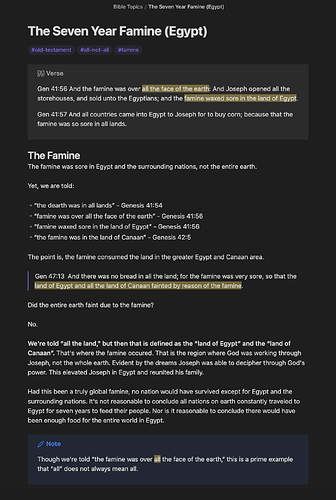 You can also export your notes as a PDF file to share with others.
I think this is going to be pretty useful!