No, this is not one of @Cozar's jokes.
Cracker Barrel has decided to go woke. So that means, you must make them go broke.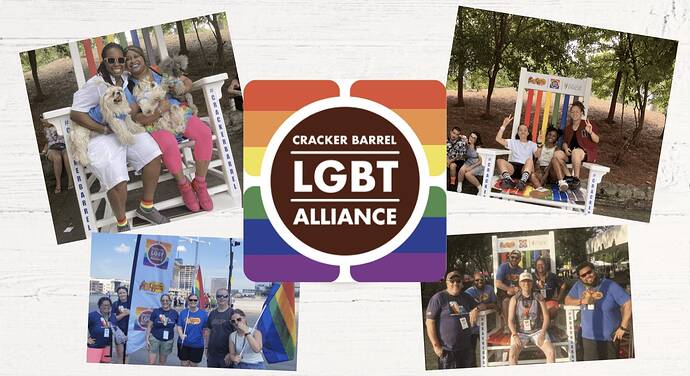 Not only are they busting out the LGBT, but the whole "diversity & inclusion" bit as well.
Folks, I have had friends of every race color and creed, but let's face it, old white conservatives eat at Cracker Barrel. Yet, they pander to a customer base that is not even theirs while playing politics.
I can tell you one thing, we have eaten at Cracker Barrel many times, but I will never ever take my family there again. They just burned a bridge.