For decades, the U.S. birth rate has been below replacement levels, this year was no exception.
"The total fertility rate in 2022 remained at below replacement … the rate has generally been below replacement since 1971 and consistently below replacement since 2007," the CDC report states.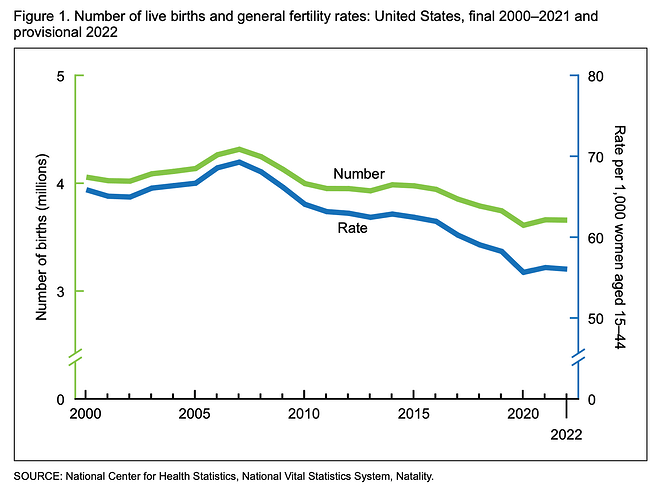 There were 3.66 million births in the U.S. last year. The fertility rate remained at 1.66 births per woman. In the U.S., the replacement level where a generation can replace themselves needs a fertility rate of 2.1 births per woman.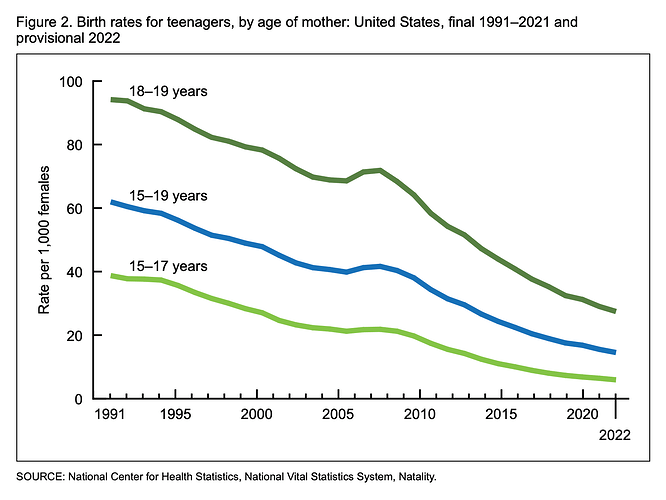 Now you know why we have a flood of illegals in this nation. Don't expect that to end completely if/when a new President steps in office.